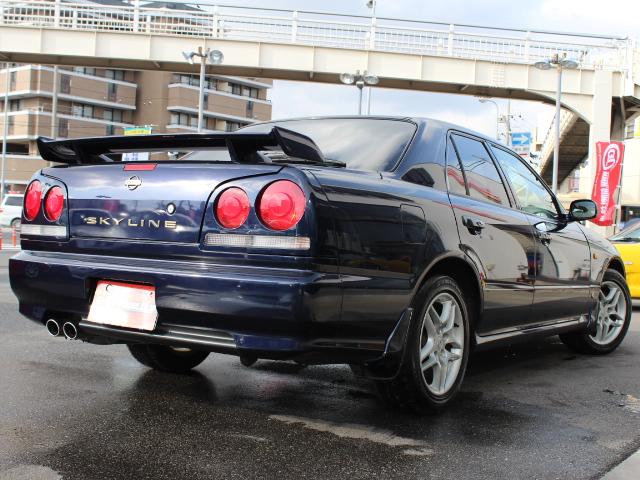 The 4-door R34 has got to be the coolest Skyline ever produced. Forgot your Z-Tune or 400R, this is the business. Why? Because it it is akin to the likes of an S8 or 850R….subtle yet with sledgehammer power.
OK, ok, this version is only the 2.5 litre, bit nevertheless, it is still  awesome in my book. Having got the Kyosho versions of this car, the Tomica is already an immediate upgrade. Everything about it is spot on, and for me, what does it is the accuracy of those 25GT-X wheels. Sad to say but the Kyosho version just lacks the sharpness.
But there is a huge flaw with this casting and that is that they haven't made the first release a stock car……why the bloody hell have they opted for a police version?! Surely a standard car could have been released alongside this one?
I have toyed with the idea of trying to remove the siren….but I think it will do more damage than good.
Bloody gutted really, but I have to ignore the fact that it is an unmarked police car and concentrate that it is a 4-door R34.
Beautifully flawed.